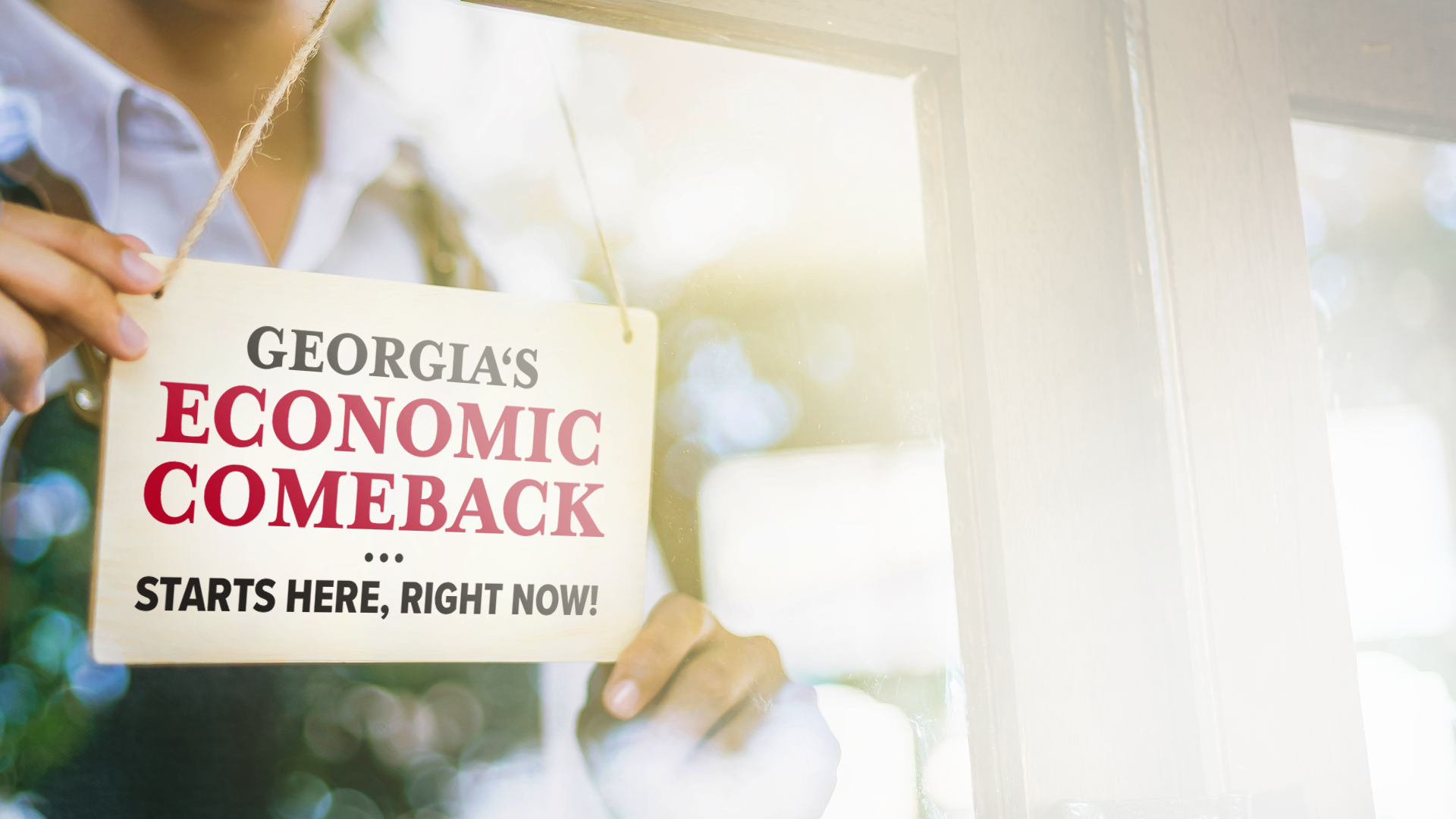 Sign the petition
Support Governor Kemp and his plan to revitalize Georgia's economy.
It's Time To Get Georgia
Working Again
In a matter of weeks, COVID-19 threatened public health and undermined our robust economy. Schools were forced to shut down, businesses closed, and profits plummeted across Georgia. Now Governor Brian Kemp is leading our economic comeback.
Governor Brian Kemp took bold action to slowly and methodically reopen parts of Georgia for a safer, stronger tomorrow. On May 1st Governor Kemp lifted the statewide stay at home order to get Georgia working again.
By slowly and methodically re-opening parts of our economy, Georgia's plan has empowered business owners to resume operations—pumping money back into local economies and putting a paycheck back in the hands of employees.
Georgia's plan has the Peach State back on the right track. Our reopening plan is prioritizing the health and well-being of our citizens, protecting the livelihoods of hardworking Georgians everywhere.
Let's stand with Governor Brian Kemp and help begin Georgia's economic comeback! Sign the petition to show your support for the Governor and his plan!
Georgia Governor Brian Kemp
A Plan for Economic Renewal
Re-Open shuttered businesses impacted most by COVID-19

Empower entrepreneurs, job creators, and small businesses through Georgia

Get Georgians back to work!
Stand with Governor Kemp.
Sign the Petition